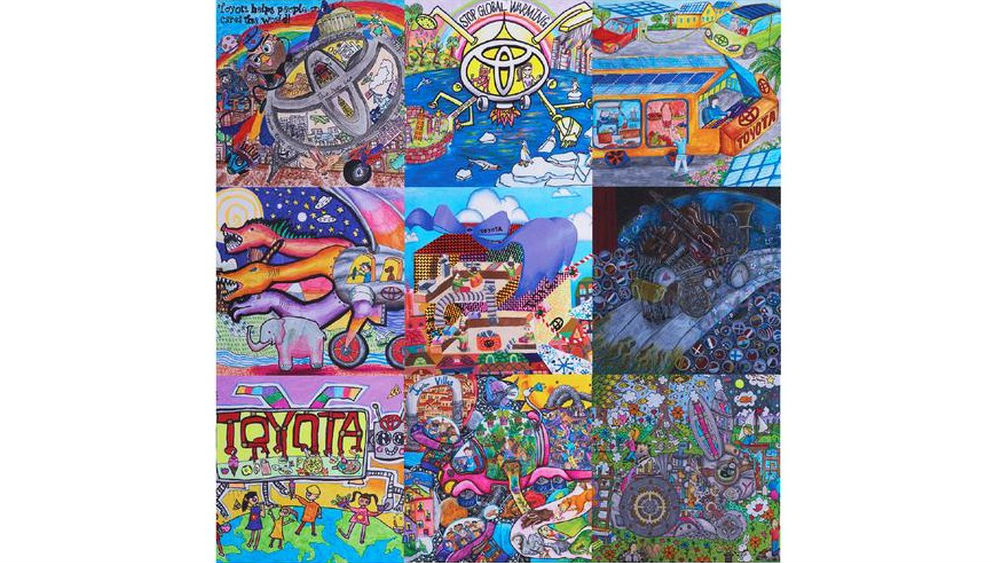 Each year, Toyota asks children from around the world to imagine the future of mobility by asking them to draw their dream cars, and the results are always out of this world. (In some cases, literally.) The US winners of this international contest have officially been chosen, and DCH Wappingers Falls Toyota is proud to share what these young minds imagine for us all.
A bit more about the contest
Each year, contestants compete in three age categories: 8 years and under, 8-11 years old, and 12-15 years old. In each category, there is a Bronze, Silver, and Gold award winner, with submissions being judged on the expressiveness of their message, the uniqueness of their idea, and the picture's artistry.
Children from over 80 countries participate in the contest, and the world's top 30 win an all-expenses-paid trip to Toyota City, Japan for an award ceremony, which includes a tour of a Toyota manufacturing facility.
How the US picked its winners
First, 1,000 Toyota team members from across the US selected their favorites from a pool of 90 US semi-finalists, narrowing the field down to 35. From these 35, a 9-member panel of judges narrowed the list down even further to just nine winners.
This year's judges were:
Cheech Marin: Actor, Comedian, Director, and Art Collector
Karen Ideno: Vice President of Product and Marketing, Toyota Financial Services
James McKeone and Kyle Hyatt: Automotive Journalists and Co-hosts, CarStories.com podcast for Petersen Automotive Museum
Susan Sanborn: Curator & Director, Toyota USA Automobile Museum
Dave Kunz: Eyewitness News Automotive Specialist, KABC 7
Mark Simmons: Corporate Mgr., Communications, Government Affairs and Community Relations, TFS
Chung Lee: Sr. Lead Designer, Calty Design Research, Inc.
Patti Lou Richardson: Artist and Retired School Teacher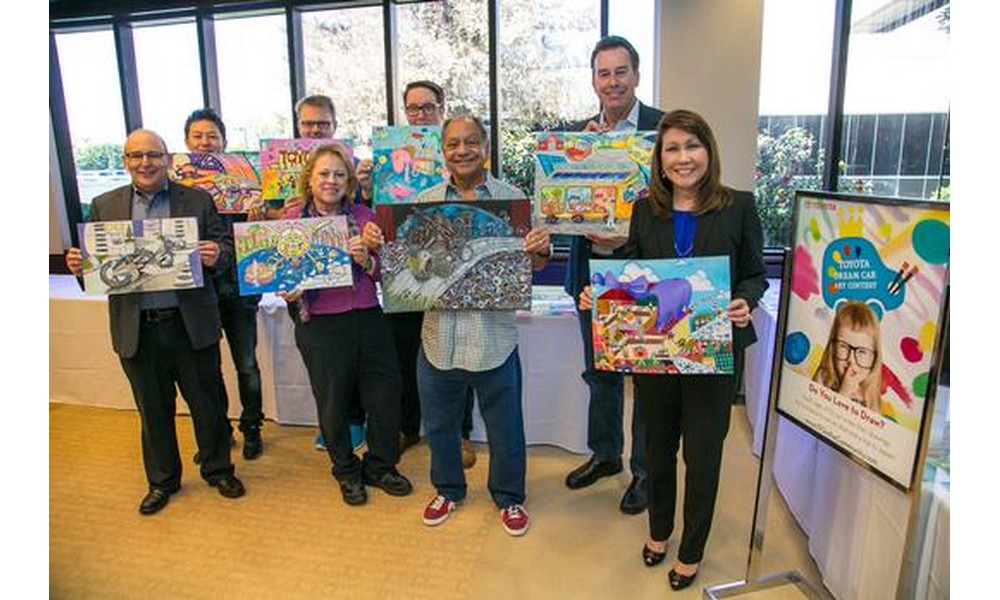 What the judges had to say
"As a collector, when I view art, in addition to noticing artistic quality and techniques, I am often drawn to the emotions conveyed by the artist, which stir my own feelings," said actor and art collector Cheech Marin. "With artwork themes ranging from global warming to world hunger, it's evident that these kids are keenly aware of what's happening around them everywhere today."
"After six years of hosting the Toyota Dream Car Art Contest in the United States, I'm still amazed by these kids," said Mike Groff, President and CEO of Toyota Financial Services. "It's so inspiring to see children from diverse backgrounds construct such an array of beautiful works of art. These young artists put an incredible amount of thought, creativity, and talent into their visions of what the car of the future will look like. They make me optimistic about the future – and how we can change the world for the better."
---
Here at DCH Wappingers Falls Toyota, we're also excited about the energy these young people have to bring to our future. We're glad that Toyota gave them this opportunity to share their visions with the world. To learn more about what Toyota can do for you and your family, don't hesitate to call, contact us online or visit us in person at 1349 Route 9, Wappingers Falls, NY 12590.
Top Image Credit: Toyota
Body Image Credit: Rick Mendoza